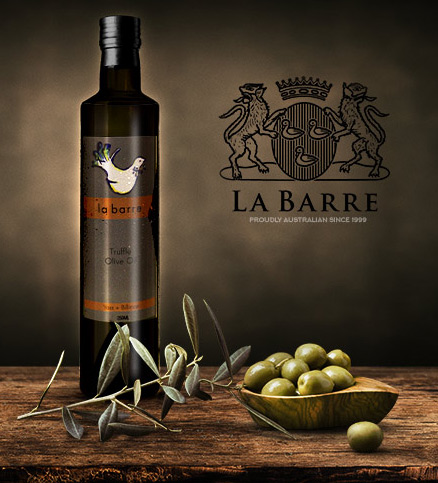 Truffle Olive Oil 250ml Bottle
January 25, 2016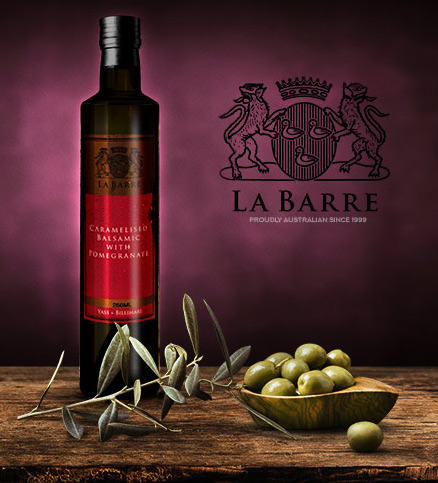 Caramelised Balsamic with Pomegranate 250ml
January 25, 2016
Caramelised Balsamic with Fig 250ml
$17.00
Are you looking for the best balsamic vinegar in Australia? Look no further than La Barre. As the perfect addition to many of your favourite dishes, we are sure this will become one of your go to condiments while creating amazing dishes in the kitchen. Here at La Barre, we happily provide our caramelised balsamic vinegar in Sydney, Canberra, Melbourne and other major cities.
Our Australian caramelised balsamic vinegar has been lovingly created to ensure it is the perfect addition to all of your favourite dishes whether they are sweet or savoury. Our product will bring warm luxuriant flavours to any food you add it to. As well as using it on its own to add another dimension of flavour to your creation, you can also combine it with your La Barre Extra Virgin Olive Oil to make the perfect vinaigrette or glaze a roast. It is also a great addition to winter berries.
Description
See where your imagination takes you and start creating dishes of your own today. We're sure you will find a thousand uses for caramelised balsamic vinegar. Buy it online today and we will happily ship it to your door without the fuss. This is a great condiment that is a must have addition to your kitchen pantry. Have it on its own with crusty breads, drizzle over figs or berries, or create your own tomato and basil salad – the options are endless!
Ingredients:
Balsamic vinegar, Sugar, Water.