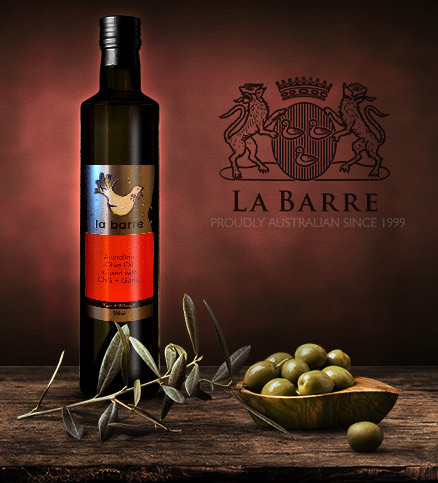 Chilli and Garlic Infused Olive Oil 500ml Bottle
January 10, 2013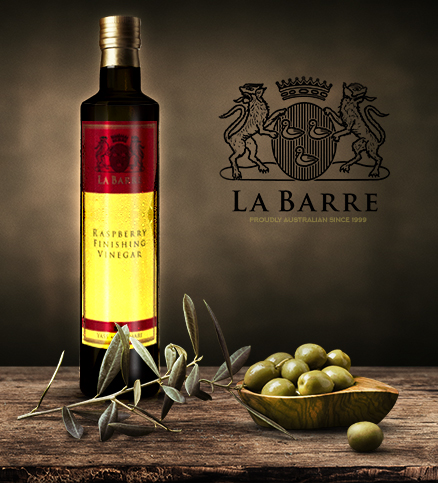 Raspberry Finishing Vinegar 250 ml Bottle
January 10, 2013
Lemon Infused Olive Oil 500ml Bottle
$17.00
Are you looking to boost the flavour of your dishes with minimal effort? Choose high quality ingredients from La Barre. Our lemon infused olive oil works perfectly with white meats such as fish and chicken. It is also wonderful on roast vegetable and risotto, prawns and calamari. The possibilities are only restricted by one's imagination
Description
La Barre has infused essence of lemon in a high quality Australian olive oil. This is a great addition to your kitchen or barbeque and its uses are limitless.
Serving Suggestion
With a simple yet delicious flavour, lemon infused olive oil is a great accompaniment to many hot and cold dishes. Use as a simple but delicious salad dressing. Try some on local fetta, tomatoes and lettuce. Experiment with pasta dishes, soups or even desserts – the choice is yours! No matter what you choose to make, you can be sure our products will deliver a delicious taste and pleasing aroma that will bring everyone to the dining table.
If you would like some more inspiration, simply try one of our delicious recipes. Otherwise, pull some ingredients together and start creating culinary delights of your own.
Additional information
| | |
| --- | --- |
| Size | 250ml Bottle, 500ml Bottle |